Patient Resources
Thank you for allowing us to be your trusted care provider! Our providers and staff work together to provide quality treatment and courteous service. If you have any questions about your treatment plan, appointments, or patient accounts, please contact our friendly staff at (503)297-3336.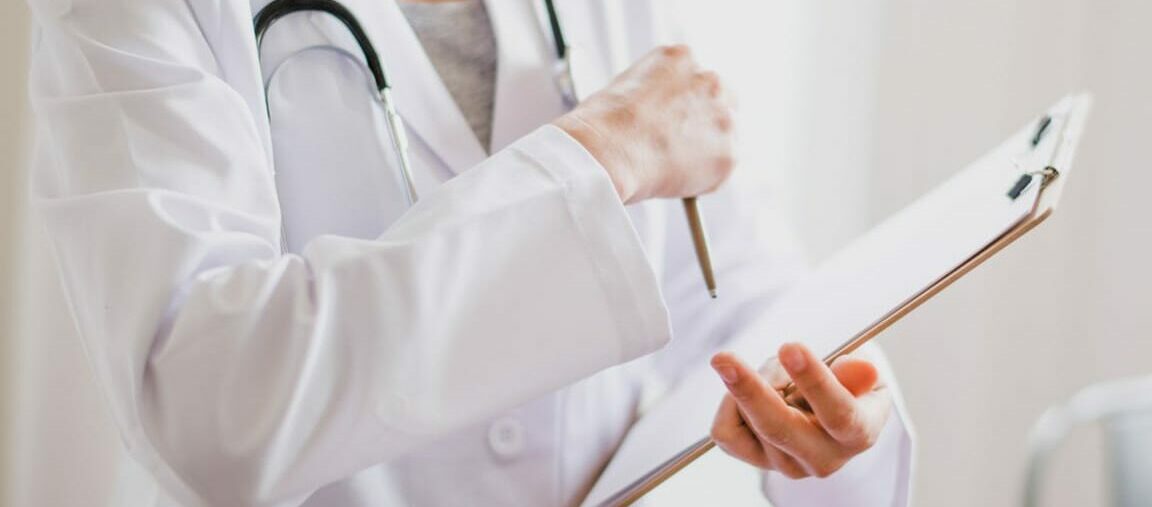 Medical Records
For existing patients, you can request a copy of your medical records one time, free of charge. Additional copies may be requested at a cost of $0.75 per page. The law allows medical offices 30 days to complete requests for records.
Insurance Card/Photo ID at Time of Visit
Plan to provide proof of insurance and identification upon arrival for every appointment with us. PDEC is required to see and make copies of patients' insurance card(s) and photo ID, as required by Federal law.
Insurance
PDEC accepts most insurance plans. If you have specific questions regarding your insurance, you can contact our billing department at (503)274-4808. Please note, it is the patient responsibility to inform our office of any changes in insurance coverage.
Patient Payments
PDEC accepts cash, personal checks, MasterCard, Discover, Visa, and American Express. Checks can be made out to Portland Diabetes and Endocrinology Center or PDEC. We also interest free in-house payment plan options, to make your healthcare needs more affordable. 
It is the policy of PDEC to make all reasonable attempts to collect outstanding balances' should they accrue. Following these attempts, accounts in poor standing will be outsourced to a third-party collections agency and will incur additional fees.
Appointment Cancellations
If a patient must cancel, PDEC requires a 24-hour notice. PDEC may charge a $25.00 fee to patients that cancel or miss their visit without a 24 hours' notice to us. New patients who miss their first appointment without a 24-hour notice are not rescheduled without first making a $150.00 non-refundable deposit, which will be applied as a credit toward the account.
No Show Policy
A "no show" is someone who misses an appointment without canceling it within one (1) business day in advance. No-shows inconvenience those individuals who need access to medical care promptly. A failure to present at the time of a scheduled appointment will be recorded in a patient's medical chart as a "no show". An administrative fee of $35.00 will be billed to their account. A letter alerting the patient to the fact that they failed to show for a scheduled appointment and did not cancel the appointment within one (1) business day in advance along with the bill for the administrative fee will be mailed to them. A copy of the letter will be placed in their medical record.
Three (3) "no-shows" within one (1) calendar year will result in a temporary suspension of services. To reinstate services, the patient will be required to meet with their Primary Care Physician within 30 days of the third no-show letter to evaluate their situation. In the event they do not respond and/or schedule an appointment within 30 days, PDEC will consider their patient status as terminated.
Current List of Medications 
Patients are to bring a complete list of their current prescribed and over-the-counter medications, vitamins, and supplements to their first appointment, including dosages. Patients will be asked to notify their provider of any changes made at future appointments.
Instructions for Patients with Diabetes 
Patients should always bring their blood glucose meters and/or hand-written blood sugar records to all appointments. If using a CMG or insulin pump, PDEC may ask you to have our current log-in information to be linked to PDEC. All of these devices will be taken at check-in, so that they may be downloaded for review.
Follow-Up Appointments 
PDEC schedules are full several months in advance, so we highly recommend patients schedule future appointments while checking out at our front desk. Failure to follow the visit schedule defined by their provider may result in our refusal to refill prescriptions.
Forms and Letters 
PDEC understands that at times, various forms or letters may be required to assist patients with their healthcare needs. The staff at PDEC will be happy to complete forms and write medical letters as necessary upon your request. Please allow 7-10 days for the completion of requested forms/letters.
Prescription Refills and Pharmacy Information 
Patients are responsible for updating PDEC of which pharmacy they use.
Patients should contact your pharmacy directly for prescription refills, and allow one to two business days for refill requests. Given their time-consuming nature, please note that you must be up to date with appointments for physicians to fill your prescriptions.
If the patient consents to the patient portal, they will receive a link via email. ​With the portal, they can:
Track upcoming appointments

Securely email their provider and care team

Easily access their medical records and health history

Request appointments and medication refills online

View their balance and pay their bill
Basic Appointment Protocols 
Patients should plan to arrive at least 15 minutes early for every appointment. High traffic volumes and available parking should always be taken into consideration when coming to appointments at PDEC.
Patient Financial Responsibility & Disclaimer Policy 
PDEC patients are ultimately responsible for payment for all treatment and care they receive from a PDEC provider. As a courtesy PDEC will bill their insurance for services. However, it is the patient's responsibility to provide the most current and up-to-date information regarding active insurance.
Patients are always financially responsible for all charges whether or not they are covered by their insurance.

Patients are responsible for payment of co-payments, coinsurance, deductibles, and all other procedures or treatment not covered by their insurance plan.

Discounts are available for private pay patients only if the estimated balance is paid in full at the time of service.

Uninsured patients will need to pay a $150.00 deposit when checking in for each visit.

Coinsurance, deductibles, and non-covered items are due immediately upon receipt of our first billing statement.

PDEC offers payment plans.

If a patient's insurance requires a referral from their primary care provider to our office, it is their responsibility to have one in place before their appointments. If a referral is not received before care it may become the patient's obligation to cover all services rendered.

Patients may incur, and are responsible for payment of additional charges, if applicable. These charges may include (but are not limited to):

$35.00 charge for returned checks

$50.00 charge for missed New Patient appointments without 24-hour notice.

$25.00 charge for missed Return Patient appointments without 24-hour notice.

$25.00 charge for failure to pay co-payments at check-in.

$100.00 charge for account collection assignment (non-negotiable).

Patients may also receive a separate bill from an outside lab for tests not performed on-site ad PDEC.
PDEC is committed to protecting the privacy of our members' personal health information. Part of that commitment is complying with the Privacy Rule of the Health Insurance Portability and Accountability Act of 1996 (HIPAA), which requires us to take additional measures to protect personal information and to inform our members about those measures.
9135 SW Barnes Rd, 985 Portland, OR 97225